Mercedes-Benz CLA - Euro NCAP 2019 Results - 5 stars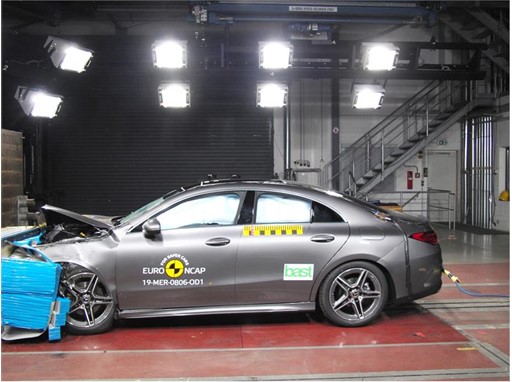 Video of the Mercedes-Benz CLA tests 2019 accompanied by still images and datasheet.
The Mercedes-Benz CLA shares its active safety technology with the A-Class, assessed by Euro NCAP in 2018. Hardware is the same and
the two cars' systems perform equivalently. Accordingly, active safety results are based on those of the A-Class. As the front seats and
head restraints are also identical, the results of the A-Class have also been used for rear-end whiplash protection. All full-scale crash
tests have been repeated.
CONTACTS
Cordelia Wilson

Media Advisor

United Kingdom

+44 7857 915 964