Opel/Vauxhall Combo - Euro NCAP Results 2018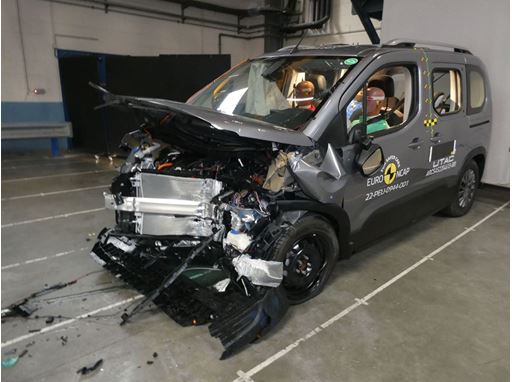 The rating of Opel/Vauxhall Combo is based on tests done on the Peugeot Rifter, with which it is identical apart from some visual features, which affect only pedestrian impact test performance. Data reviewed by Euro NCAP demonstrates that the results of all tests performed on the Rifter are valid also for Berlingo/Combo. Available content includes video of the Peugeot Rifter, accompanied by still images and datasheet

Update 2022: The Opel/Vauxhall Combo-e Life is a corporate twin to the Peugeot e-Rifter. The e-Rifter is a variant of the Rifter, tested in 2018. Some additional tests and checks have been done to ensure that the rating of the Rifter applies to the electric variant and therefore also to the Combo-e Life.
CONTACTS
Cordelia Wilson

Media Advisor

United Kingdom

+44 7857 915 964
MORE FROM FIND A CAR
SUBSCRIBE TO RSS FEED
XML